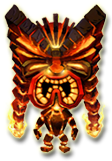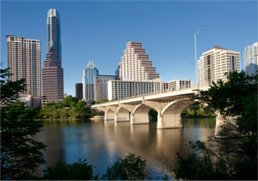 Austin, Texas - Headquarters
Kalani Games is located in beautiful Austin, TX. The studio is located in the hill country with a beautiful view of the Austin skyline and lush green countryside. Austin is considered the "Live Music Capital of the World" hosting two of the most recognized music festivals: Austin City Limits Music Festival and South By Southwest. In addition, Austin has a vibrant artistic, film, technology and gaming community, as well as many year round outdoor activities such as hiking, biking, swimming, boating, water skiing and various organized sports leagues. The city has an active nightlife with an outstanding variety of restaurants and entertainment that you will enjoy. Austin offers an exceptional quality of life.
Studio Culture - 'Oi kau ka lā, e hana i ola honua
Kalani Games is an independent entertainment software and intellectual property creation company for cross media of mobile, social, online and console games. The company concentrates on cross-platforms development with the focus on ipad, iphone/itouch. Android tablets and smartphones, browser and online PC as well as consoles platforms.
The company was founded by Kalani Streicher, a veteran in the games industry. His philosophy

'Oi kau ka lā, e hana i ola honua

which translates to

"As long as the sun shines do all you can."

transcends throughout the company. Everyone works hard together as a team in striving towards the common purpose of making the most fun, immersive, innovative and best games possible.
Kalani Games has been fortunate enough to create relationships with the most successful publishers in the world. The quality of our games, and the brands of our clients, is the single most important commitment to us.
The Core Team - Management Team
The management and team members of Kalani Games have over 25+ years of game design, production, branding, licensing and business development expertise. Their extensive games history across multiple platforms demonstrates the quality, dedication, expertise, variety and range of knowledge and skills the company can offer.